Expert business etiquette advice to take you to the top!
Skills to navigate any occasion with graciousness and confidence.
A game plan for just about every interaction.
From how to start and carry on a great conversation to the traits of the most admired persons.
Give your children the skills to soar through life. And gain skills to manage your relationship with family.
Tips for shining as brightly as the lights of any holiday! Plus, dining etiquette and the hallmarks of the most-liked guests and hosts.
By: Maralee McKee, The Etiquette School of America People seem to have either one of two thoughts about Valentine's Day. Some see it as the most romantic, glorious day of affection, gifts, and expressions of love of the year. Others view it as a day they wish they could sleep through so they didn't have to look at even one gushing, bouquet-carrying, heart-shaped-chocolate-eating, drunk-on-love person. I've been on both sides of the Valentine's Day love fest, and on both sides feelings are deep and emotions are high. There's a problem with the way we celebrate Valentine's Day. It should never hurt, because it should never be an either-or day. Valentine's Day should be a day when no one feels left out. That's because everyone is loved by someone, and that someone (or lots of someones) should express it. The day would be sweeter if there were less stress about gifts, dinners, and flowers. It wouldContinue Reading
By: Maralee McKee, The Etiquette School of America You've probably heard the much quoted joke about the couple that's been married for decades. TheContinue Reading
By: Maralee McKee, The Etiquette School of America
Here are ten manners for hosts and guests on Christmas Day. When put into practice, if you're having a great Christmas, they'll help you insure that others do, too! And if you're disappointed enough that you're about to let your inner Scrooge take over, they'll pull you back from the edge!
The Top 10 Manners for Hosts and Guests on Christmas Day
Let's first look at the five manners that apply the most to hosts, because when you agree to have the Christmas festivities at your home, you're doing more than saying, "Come on over and join our Christmas." This is your guests' Christmas, too. You're committing to putting in the effort to find out what's going to make their Christmas memorable and doing your best to make it happen. And no, you don't need to put aside all your Christmas traditions for your guests. You add some of their traditions to yours and come up with a new Christmas melody for the day!
Manners For the Host and Hostess With the Mostest
1. Ask and tell when you invite. When you invite someone for Christmas (in-laws, other family members, or friends), do so in person or by phone, so you can learn about their Christmas traditions and share about your own. Remember, just because they're coming to your house doesn't mean it's your way or the highway.
Here's how a conversation might go between a hostess and her guest, Carla, who is coming with her husband, their three kids ages five to eight, and their new baby. I purposely gave you different scenarios of things you might want to mention. Not all will apply, but the scripting might help you word things that apply to you that aren't included below. (The words in italics are those of the hostess.)
A. "…the children will be excited to open their gifts, so I thought I'd have bagels and doughnuts out while we open the presents. Then we can eat the breakfast casserole and other things around 8:30 AM after they've had time to play a little. (Carla would reply with her thoughts.)
B. I love how you said that you hand out all the gifts first, and then go around the room with everyone opening one at a time. We've not done that before; it sounds great to me! (Carla and the hostess would talk about opening gifts.)
C. Since you mentioned the other day that the baby takes her longest nap at around 1 PM, what if we eat lunch then? (The hostess and Carla discuss lunch.)
D. One thing we've always done is have everyone tell the best thing that has happened to them this year at the table. If that's good with you, we'll do it. (Here, the hostess has shared one of the traditions that's important to her, after having incorporated Carla's gift-opening tradition into the day.)
E. Also, I know my parents get tired easily. While they're reading and resting after lunch, I'm going to plan some fun, quiet things to do with the kids. Do they like games or crafts better? (The hostess is alerting Carla that her parents are going to need some down time, but she hasn't said, "So keep your kids quiet." Instead, she's thinking ahead as to how to keep them happily occupied. So Carla now knows to help out during this time to keep them involved in the fun, quiet activities the hostess is going to provide.)
F. Also, I'm going to have some movies ready. What's your favorite Christmas movie? And is there a favorite movie that your children like that you want to bring? Or is there something they haven't seen that I can stream for them?" (Here, the hostess is planning something entertaining for everyone that goes beyond conversation, and she's getting her guest's input. As you'll see below, conversation will be provided for, since it's one of the best parts of Christmas, but it's nice to have something on hand that will distract Uncle Phil in the conversation when he's about to start on his tirade about — well — whatever his tirade de jour is.)
2. The host(ess) sets the tone in the home. If the hostess isn't happy, no one is happy. This is Christmas. Put effort into the day: plan, organize, decorate, use your best china or your prettiest paper plates.
Plan in depth.
And have a backup plan.
And if nothing goes according to plan, don't sweat it.
Tension is tangible.
Your guests will feel it, and everyone is going to be uncomfortable. If you're not willing to laugh about it, and make sandwiches as a substitute for your entree if your fancy rib roast burns or your soufflé falls, don't make those items.
Forget perfection. Perfection isn't possible. It's an illusion. A mirage. A lie. It's always going to taunt you from about 10 inches from your grasp. ALWAYS.
Instead of perfection, focus on graciousness.
People won't remember your menu in six months. They won't remember what color scheme your table was, what place-card holders you used, or what you wore.
They will never forget how you made them feel. They'll remember the feel of your home.
If you're going to be miserable if someone (child or adult) breaks one of your good plates, don't use them. Sure, you're going to be upset if little Tyler broke the plate because he was trying to spin it like a toy top, but you can't let it ruin your or your guests' Christmas.
There are risks associated with being a host, and one of them is that things might get broken. Rise above the shards!
Share the best of yourself.
3. It's okay to ask for some help. These are your guests, and while they're not your kitchen staff or maid service, most people like to lend a hand. They're going to feel bad watching you work nonstop, so plan ahead and do all you can beforehand to minimize your Christmas Day duties.
This is your Christmas, too.
Ask for help with anything the moment you feel tension coming on: entertaining the children, picking up the Christmas wrapping paper from the floor, sorting presents, stirring gravy, pouring drinks, clearing the table. Ask and you shall receive, especially on Christmas!
4. During the main meal, if there's more than one table, the host and hostess should sit at separate tables. No one wants to feel like they're at the adult version of the kids' table. That's why it's nice if the host and hostess sit at different tables when there's more than one adult table.
If there are more than two adult tables, the host and hostess excuse themselves about halfway through the entree and go and check on the other guests for a few minutes.
It's nice if during dessert you trade seats with someone and eat at a different table. Arrange this before the meal, so the host and/or hostess can also sit with those guests. That way, everyone probably has had a chance to sit at a table with the host or hostess. (The children are going to finish a lot faster than the grown-ups. Have coloring pages available at their table or games or crafts planned for them to do while the adults finish eating.)
5. Have a gift for everyone who is attending. Since presents will be opened, everyone needs something to unwrap. (Before all eyes are on you and you open your gift, this post, one of the most popular on the blog, shares the 7 Manners of Opening Every Gift.)
Even for the cousins' new boyfriends and girlfriends, the host(ess) should give each of them a small gift, even though from experience you know they go through relationships so fast that you'll probably never see these friends again.
Grace Note: Spread the Christmas festivities out through your house so that there are different areas where guests can go to do the things you've preplanned, or they can relax and do nothing at all.
There might be a crafts-and-games area for the kids in one of the bedrooms along with a TV and movie to watch later. (Plan in advance who will help the children.)
There might be a movie or game on the family-room TV. And in the living room, you might want to add extra chairs from the dining room after lunch or dinner for those who want to relax, listen to Christmas music, and talk. In each room, have enough coasters for everyone, and a plate of sweet or savory snacks for munching.
There's No Place Like Home on Christmas
I love to travel, but on Christmas Day there's no place I want to be but in my own home with my husband and children opening gifts under our tree, and eating our traditional menu off our own Christmas plates.
Both Kent and I come from small families, so every Christmas has been a quiet gathering. I wonder how I'll feel about splitting my time at different homes when my boys grow up, get married, and — yikes, say it's not possible — perhaps move from our hometown of Orlando (the fifth generation born and raised).
You see, I like being the Captain of the good ship Christmas Day. I'm going to have to put in effort to practice what I preach when it comes to being a great Christmas guest, because it's not going to come naturally.
When we accept an invitation to join someone on Christmas Day, we lay down our right to be Captain of the ship. Instead, we're an oarsman. There's an unspoken social contract that says we'll help make Christmas lovely for the other guests by being the best version of ourselves and by being alert to any pressure points of the host, hostess, or the other guests, and graciously stepping in to help relieve them before they feel overwhelmed.
How can we possibly do that?
Here are five of the best ways!
Manners for The Guest Everyone Loves to Invite Back
1. Ask what you can bring, but don't limit it to food. What the hostess might need more than food is your four folding chairs, for everyone to bring a bathing suit and towel (Can you tell I'm a Florida native?!), some board games, or an extra frying pan, or another kitchen item. Let her know you're happy to bring anything she needs.
2. Be careful about sharing how Christmas is at your house. If the conversation turns to favorite Christmas memories or family traditions, share yours, of course. However, if in the middle of the activity you say, "We're just the opposite. We open our gifts after our Christmas morning service at church, not before," your innocent sharing could be interperted by the hostess as a criticism of how she's planned the day.
People are more sensitive than most of us think they are. It's kind of like when others near you are whispering. Even though you don't know the people, you feel like they're whispering about you. That same principle applies here — just in a slightly different form.
3. If you know/think you aren't going to be able to take a full day, set your departure time with the hostess when you set your arrival time. You know your limits, you know your spouse's limits, you know your children's limits. If everyone was expecting you to stay all day and into the evening and you leave at 3 PM, it's going to send up the distress flag. Instead, if you think that five hours is all so-and-so is going to be able to take, say something to the hostess when you accept her invitation. "We'll be there at 8 AM sharp, Gwen. However, we're driving to my mom's house the next morning, and I'm going to have some cooking and packing to do. We will probably leave about 4:00 PM." (It's considered eating-and-running for you to stay less than one hour after the meal is finished.)
If you're all having a great time and end up staying longer, that's OK! But, this way, you can leave, and no one's feelings will be hurt.
4. Be on the lookout for pressure points, and jump in to help at the first sign. If Grandpa (even though he's not your grandpa) looks sleepy, tell him it's OK to rest and alert the hostess. If the kids start to get rowdy, and they're not yours, go over and play with them. If the hostess is going crazy in the kitchen, offer specific help: "Rebecca, I see you're peeling potatoes. Did you know that I'm a Grand Champion potato peeler? Can I practice my skills?"
Anytime you can inject a little humor into the situation, you earn another jewel in your Heavenly crown! If you overhear Larry and Ty getting heated talking about religion, politics, or anything else, go over and even though you're a new guest and don't really know them, start a conversation, "I'm without anyone to talk to at the moment. May I join you? I was wondering…?" That's worth two jewels in your crown!
If the party seems to be lagging, it's a great time to take out your smartphone and start taking photos. It gets everyone smiling faster than anything!
5. Bring a gift and goodies to the host family. You don't need to bring a gift for people outside the immediate host family whom you don't know. You do need to bring a gift for the host, hostess, and their children. It can be something for the whole family, or one thing for the adults and one for their children (if the children are close in age), or individual gifts for each. In addition to the gift, bring along a food goodie, too. It can be handmade or store-bought: cookies, chocolates, nuts, cake, and such. Make sure it's something their whole family will enjoy. And as you hand it to the hostess, let her know that she doesn't need to serve it today. For more about what to give a hostess, check out How to Choose and Give the Perfect Hostess Gift.
Grace Note: This is for sure one of the times when a handwritten thank you note delivered via snail mail is in order. It's nice to call the next day to thank the hostess for inviting you. Also sending a handwritten thank you card is a gracious gesture. You don't need to send one to relatives or to friends who are as close as relatives. However, you certainly can, if you want. And I bet the hosts, would appreciate it!
Make sure to send your note as soon after Christmas day as possible. The next day is best. Why the next day?
The longer you delay, the more it gets pushed down on your to-do list, and either it will never get written, or it will come long enough after Christmas that it seems like an afterthought instead of an authentic expression of your gratitude. You can find out more about Christmas thank you notes in this post.
Handling Things Well
Christmas comes but once a year, and you can be sure you can manage anything the people you share the day with bring your way by keeping these ten manners at the top of your mind.
Manners aren't fancy or limiting. They're from the ancient Latin word for "hand." They show us how best to handle ourselves, and there's no better time to handle ourselves well than at Christmas. In fact, as Oscar Wilde said, "The only real gift is a portion of oneself."
What's Next?
Keep doing what only you can do, bless the world by being authentically you at your best!
Wishing you a healthy and joyful Chrismas,
Continue Reading
By: Maralee McKee Most of us learned to shake hands when we were children, and we've been doing it ever since. Now, twenty, thirty, or more years later, it's second nature to us. Shaking hands is a deeply rooted social custom in the U.S. and most of the Western world, and until a few months ago, it was considered good manners 101. There's a New Alternative to Shaking Hands That Allows for Social Distancing Now, amid a pandemic, it's anything but polite to extend your hand. In a matter of months, shaking hands has turned from a gesture of goodwill to one of lack of consideration for the health and safety of others. Yet for many of us, our right hand, almost instinctively, extends toward the other person. The good news is that there's something to replace the goodwill, respect, and kindness expressed with a handshake! This new action also uses our right hand. YetContinue Reading
By: Maralee McKee There's more to opening and holding the door for others than turning the knob or holding it for the next person.Continue Reading
Social Skills & Special Occasions
By: Maralee McKee, The Etiquette of America Here's a collection of links to love from around the web. You'll find Valetine's Day centered posts and more. Enjoy!!! Valentine's Day history is anything but romantic. Different theories abound, but the most common ones contain pagen rituals and decapatation. Here, from NPR, is the dark histroy of the origins of our modern Valentine's Day. Who was St. Valentine, and what did he do to get martyred? There are actually two priests named Valentine that were martyred by the same Roman emporer. Both are tied to our celebration of love. This priest stayed true to his convictions and contrary to the orders of the emporer he refused to stop performing marriage cermonies. The idea that Valentine's Day is for celebrating love is believed to have originated in this epic 699 line poem by Geoffrey Chaucer, The Parliment of Fowls. It contains one of the first mentionsContinue Reading
By: Maralee McKee, The Etiquette School of America Should you send a Christmas card to someone suffering a loss this year? Absolutely! InContinue Reading
By: Maralee McKee, The Etiquette School of America Here's a curation of links from around the web gathered for your reading delightContinue Reading
Class, Confidence, & Conversation
Here are 19 easy ways to look better instantly today and every day!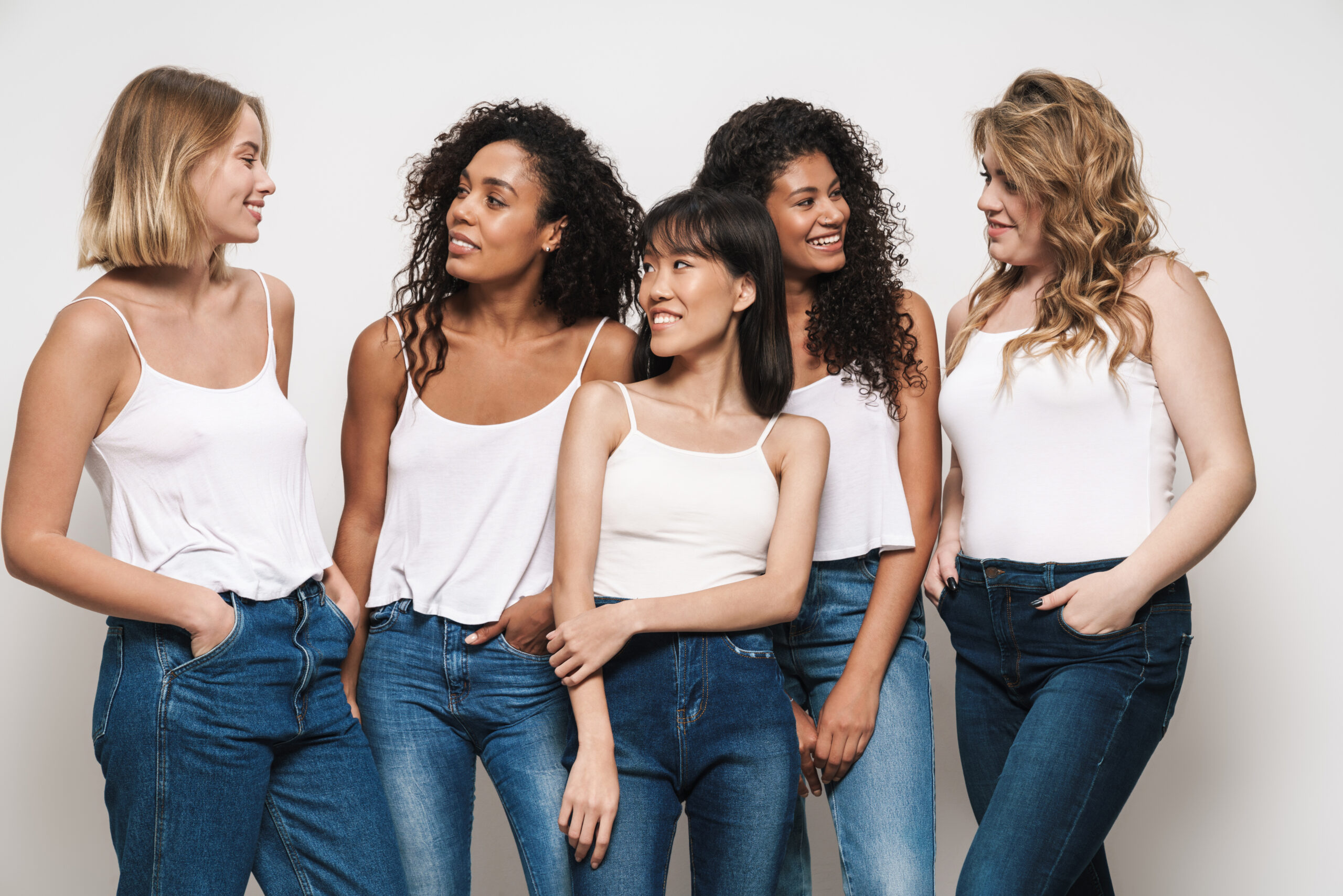 By: Nada Manley
I used to love makeover shows, but I was always slightly dejected when each episode was over. There was no miraculous makeover in the cards for me. There was no easy way for me to look better instantly.
I was already giving it everything I had. But was I really? Sure, I was doing most of the big stuff, from semi-regular haircuts to flattering everyday makeup, but some of the smaller stuff had fallen through the cracks.
Fortunately, I've learned, and that's why I compiled this list of the little things; small improvements that yield big results.
19 Easy Ways to Look Better Instantly
1. Whiten Your Teeth or Let Lipstick Help You Do It
Nothing makes you look prettier and more approachable than a bright, healthy smile. As Charla Krupp once famously proclaimed, yellow teeth are aging! Fortunately, they are so easy to fix! A friend recently told me that she gets her teeth professionally cleaned at the dentist's office three times a year instead of twice, and I immediately decided to do the same thing.
If you don't want to invest in a professional whitening treatment, use an at-home whitening system. Another tip? Try cool, blue-based lipcolors (cherry, raspberry, wine) instead of warm tones (coral) to counteract the yellow in your teeth, or try a gloss designed to help your teeth look whiter. Amazing!
2. Change Up Your Manicure
I am not saying that there is anything wrong with a French manicure. Wait, yes, yes I am. I know this is controversial, but for now, the classic French manicure in either soft pink or white tips is dated. Don't be afraid to break out of the French manicure box!
There are so many chic, wearable manicure ideas out there that are neutral and more updated. Classic red, coral, or sheer pink nails are always chic. A classic white nail goes with everything and is perfect in winter, spring, summer, or fall. This classic white O.P.I polish is my go-to nail color 90 percent of the time. One and done, it's easy. And I get lots of compliments, too!
Would you like fingernails fit for a duchess? If so, this perfect, pale pink shade is literally palace-approved for members of the royal family to wear when representing Her Majesty. It really is a pretty shade, and like the white above, it goes with everything! It's my second favorite shade. Made by essie, the color is ballet slippers.
Or if you're looking for something funkier, try painting all of your nails in one solid color, and then adding a sparkly topcoat to a single nail on each hand.
3. Ditch the Boring Bag
Your bag should be a beautiful, high-quality statement piece. It should not be boring, or frumpy, or dated. After all, you carry it every day, and a blah bag can bring down your whole outfit. A stiff bag with a faux exotic print embossed onto the leather looks so dated. Invest in a status bag, if you can, or, for more affordable options that are still on-point stylewise, look to lines like Z Spoke from Zac Posen, Michael Kors, and Rebecca Minkoff.
Avoid faux texture, tons of exterior pockets, and a boring shape in a boring color, like beige.
For an investment piece, choose a black or camel bag in a strong, elegant shape with minimal detail and hardware. Something like this modern classic Kate Spade New York Satchel Purse. It has a detachable strap allowing it to be worn as a larger crossbody or carried as a handbag. And if camel or black isn't your thing, it also comes in rich hues for every season.
If a smaller bag is more your style, this Coach Mini Sierra Satchel that can also be worn as a crossbody is another great choice.
4. Lower Your Vamp
High vamp shoes (those that cover more of the top of your foot) can be cool, or edgy, or funky, but they are rarely feminine or delicate. Furthermore, thin straps are prettier than thick straps, no matter what the Birkenstock wearers say. And while the new ugly shoes may, arguably, have a place in the wardrobe of a 20-year-old hipster, after a certain age, they look like comfort shoes – the very antithesis of cute.
So skip the flatforms and shower slides, the Tevas and the Birkenstocks, and stick with classic but still comfortable options like thong sandals, ballet flats, or gladiators.
Call me old-fashioned, but I like pretty.
While we're talking shoes, stay away from rounded toe flats. A pointy toe or almond toe is more flattering because they draw the eyes down and give you a longer (taller) look even when wearing flats.
Leopard print shoes are now considered neutrals. You can wear them with almost any plain color or color combination. Invest in one or more pairs from flats to high heels. You'll soon find them among your favorite shoes whenever you're not wearing prints.
This kitten heel Calvin Klein Gabrianna Pump is shoe heaven. A kitten heel is great for weekend brunch, church, work, and dinners at eight. And if you already have leopard print shoes, these classy shoes come in over a dozen beautiful colors. (Notice the low vamp allowing more of the top of your foot to show. You want to look for this in any non-athletic shoe or boot.)
5. Lose the Platform Flops
Yes, this is closely related to #4, but I feel so strongly about this that I decided to give it its own category. Flip flops should be flat. Ditch the styles with the thick, black, rubber platform soles and go for a classic pair of Havaianas. While you're at it, toss any old flip flops with the black nylon straps and black soles. There are so many options that are equally affordable and comfortable, yet far more stylish.
6. Grow Your Hair Out or Have It Cut Shorter
Some women immediately cut their hair after having kids. It's like a rite of passage. 1. Have baby. 2. Buy yoga pants. 3. Chop hair off.
Some women still have the same long straight hair they sported so cutely in high school or college even though they graduated in 2007.
Here's a question: "How many times has someone complimented you on your hairstyle in the last 12 months?" Why is that an important question? Because the number of compliments you've received on your hairstyle in the last 12 months is an indicator of how many compliments you're going to receive about your hair in the next 12 months.
If you've had two or fewer compliments, it's time to make a change because your hair isn't doing you any favors. Your hair frames your face! It should enhance your look every day! Go to the most expensive salon you can afford, at least for the initial cut and style. Then, take photos from every angle that day so that other stylists can duplicate it for you.
7. Ditch the Baggy Clothes
So, so, so many women think they are bigger than they are. They wear long baggy tees and slouchy sweatshirts in an attempt to hide it, which actually ends up making them look bigger. Next time you're shopping, try the smaller size. Or, if you are used to wearing your clothes a little too snug, try the next size up. Clothes that don't fit are unflattering, unattractive, and most of all, aging.
8. Upgrade Your Denim
I find that there's plenty of room for trendy, disposable denim in a girl's life. The boyfriend jeans, the updated "mom jeans," the high-waisted jeans — all these are of-the-moment trends and are best bought at discount prices, either at off-price stores, or fast fashion outlets like H&M. Don't spend a lot on anything with a short shelf life.
The dark-wash skinny jeans or dark-wash trouser jeans are today's best choices: sleek, flattering to many, and versatile enough to dress up or down.
These are newer classics and should be considered investment pieces. Plan to spend two or three times as much on these, and look for premium labels like Joe's, AG, Madewell, and Seven for All Mankind. These trouser jeans are from the cult favorite NYDJ brand sold at Nordstrom's and other fine retailers. They're now available on Amazon.
Casual Friday? Saturday date night? These feature a softer-than-normal denim fabric and a built-in slimming panel, and they're designed by women for women. You'll love them! Just make sure to order one size down from your normal jean size. Yep! You definitely want to follow the manufacturer's sizing chart and order one size smaller than the size of your other denim jeans. They sell just about every type of denim. If you're not in the market for a pair of trouser-cut denim, make sure to look for your favorite style and give this brand a try.
9. And Your Bra
I know you think your tired, stretched-out, old bra is fine. It isn't. Unless you struggle to fill in an A-cup, you need some support. The right bra will make absolutely everything you wear look a million times more expensive. You will look taller, slimmer, and chic-er. If you're a full B-cup or higher, an underwire is required, not optional; and if you can only choose one bra, pick a seamless, neutral style with convertible straps for maximum versatility. And if you don't have a high-end department store in town, go bra shopping online at innovative retailers like Brayola or Third Love.
10. Pick a Fresh, New Lipcolor
So we've heard how a too-dark, too-matte lipstick can age you, and how the opposite – a nude, washed-out lip – is also true. Your best pick? An ultra-hydrating color with a little bit of sheen in a mid-toned flattering color. Whether you prefer the subtlety of a lip stain or the pop of a bolder shade, make sure the color complements your skin tone and brightens your complexion.
11. Groom and Grow Out Your Brows
You know how you feel when they look straggly. Prevent that from happening by regular rearview-mirror checks. I find that the angle of the rearview mirror, combined with natural light, is the best place to pluck stray hairs as they arise and keep your brows neat and groomed. Keep a pair of tweezers in your glove compartment and touch up your brows whenever you have a spare moment! But never, of course, while actually driving.
Thin brows are out! Frame your eyes with wide brows that are impeccably groomed. Think Audrey Hepburn. In fact, when in doubt, always think Audrey Hepburn. Or for an up-to-the-minute icon of fashion style, think Meghan Markle.
12. Buy a Cute Pair of Sneakers
Even if you don't work out. Especially if you don't work out. Trainers are trendy right now, and just the thing for long days of family travel or hiking around an amusement park. Of course, I'm not talking about your worn-out running shoes here. Make them count. Make them cute! Then they'll look like an intentional part of your look and not just an afterthought.
For when not training, but just walking about, try these fantastic, Italian classic sneakers first made in 1925. The design is identical today! The Superga 2750 Cotu Classic Sneaker is the one to turn to. They're worn by the likes of Beyonce and Catherine, duchess of Cambridge. I just bought these in white, and now I'm eyeing them in grey and navy.
13. Use Sunscreen
Every day. Even when it's gray. Use an antioxidant-packed formula on the face, neck, chest, ears and back of the neck every morning, and a body lotion with SPF on extremities. In sunnier months, switch your regular hand cream for a moisturizing sunscreen.
The sunscreen for my face is actually part of my foundation. For years now, the only foundation I wear is by IT Cosmetics. Their Your Skin But Better CC Cream with SPF 50 gives me a flawless finish and an SPF of 50. Talk about a great combination! This brand puts more pigment in their foundation than a lot of the competition. When choosing your color, go down one shade.
14. Wear Dishwashing Gloves
Not a glamorous subject, but we all wash dishes and do household cleaning, and all that soap and hot water, and cleaners, and scrubbing can take a toll, and make hands look older. I keep a hand-lotion pump next to my kitchen sink and apply a quick dab to the backs of hands before slipping on my girly dishwashing gloves. It's like a little spa treatment! Okay, it's nothing like a spa treatment, but it's the best I can do, most days.
15. Find a Great Skincare Routine
As a beauty writer, I have never had a shortage of skincare products on hand, but all that choice can be confusing, to you and to your skin. You don't need more products. You just need a few well-chosen ones that cover all of your bases. One way to do this is to pick your entire skincare routine from the same company, since the products are designed to work synergistically.
I've used the following products from Boots No7 for more than a decade, and I still rave about how well they work! With proven results and a great price, these fantastic anti-aging and wrinkle-reducing products are loved by women worldwide.
I use the No7 Protect & Perfect Intense Advanced line of products. I apply the serum and day cream in the morning, making sure that I apply it to my neck, face, and hands. In the evening, after removing my makeup, I apply the night cream to the same three locations for a triple treat of hydration to three key areas.
And then there's my favorite Boots No7 product! Instant Illusion Wrinkle Filler. I use it daily. You apply it before any other lotion or product, and it reduces the look of lines and wrinkles. The effects last for hours. Everyone's skin is different, so your mileage may vary. It's almost like a mini dose of Botox! Two tubes should last a year because this product is simply dabbed on problem lines and wrinkles and not applied to your whole face.
16. Get Botox, but Just a Little
When it comes to treatments that can reduce or erase current wrinkles while preventing future ones, Botox tops the list. And it doesn't have to mean frozen face. Get a recommendation from a trusted friend for a derm known for a minimalist approach. Just the tiniest bit will leave you line-free and relaxed-looking for months, and no one needs to know.
17. Use a Skin-Firming Body Cream
I have been told that a cream can't take the place of exercise, but who has time for that kind of negativity? I personally love the way firming creams leave skin taut, glowing, and, well, firm. I am always on the hunt for the perfect all-purpose body cream, one that makes you firm and glowy, with just a hint of color. Jergens Skin Firming and Toning Body Moisturizer checks all the boxes, and it's so affordable!  Aveeno, Nivea, and Palmer's are also good options.
18. Lengthen Your Lashes A Lot
Make sure that your eyelashes aren't calling attention to any under- eye dark circles. This is best achieved by applying three coats of a thickening and lengthening mascara to your upper eyelashes, and none to your bottom lashes. That's right. None.
Instead, go along the base of your bottom eyelashes with a light line of dark eyeshadow. With a thin eye-shadow brush, just barely cover your bottom lash line with color. Doing this draws focus to your top lashes and gives you an instant mini eyelift.
This IT Cosmetics Superhero Elastic Stretch Volumizing Mascara has been my go-to for more than five years. It turns barely-there lashes into super lashes!
19. Discover Coconut Oil
A long time ago, I read that Sophia Loren used to smooth olive oil on her body to keep it soft and youthful, and much as I wanted her skin, I balked. I didn't want to smell like a salad.
Fortunately, with coconut oil, there's no odd smell. The one I use has no smell at all and is the texture of water. I have been using coconut oil on my face, body, and hair for several years now, and I am obsessed. Addicted. My favorite brand is HandCraft Blends, which is pure, organic, and fractionated. It absorbs quickly, so you get smooth, hydrated skin, without greasiness. I use it to remove makeup, moisturize my dry legs, and calm the frizz in my hair.
As promised, most of these 19 easy ways to look better instantly are small changes you can make today that will lead to a brighter, fresher, more stylish you tomorrow.
I'd like to thank Maralee for inviting me to share this list with you. Please visit me at Nada Manley and get a free copy of my fashion style guide for women over 40.
Continue Reading
By: Maralee McKee
Let's talk about glove etiquette, including dress gloves, winter gloves, and wearing gloves during flu season. See the end of this article for surprising advice on wearing gloves for protection from viruses.
Today's reader question about glove etiquette is one that I almost didn't answer via the blog.
Why?
Well, it's about a subject in etiquette that essentially doesn't apply anymore. The reader is asking about the etiquette of wearing dress gloves. They fell out of favor decades ago as a fashion staple, and today they're even rare as a fashion accessory.
Glove Etiquette Was Once Something Every Lady Knew Well
I remember that, when I was a little girl, my mom would go to Sears every Easter and buy my dress, white patent-leather shoes, and a pair of gloves. She had a couple of pairs herself. They were laid out perfectly in a flat, dark red box with inlaid, fancy gold writing.
I was too young to read what the box said, but I remember carefully taking the gloves out of the tissue-paper-lined box and putting them on, one finger at a time. My five-year-old fingers stopped about where my mom's knuckles would be, so the end of each finger of the glove flopped back and forth. I would giggle, all the while feeling very grown up!
Ever since wearing the dress gloves at five years old, I wanted to learn the etiquette of these timeless fashion icons. And when I learned the etiquette, I wanted to pass it on to you. If you are invited to just one formal meal, tea, or even a costume party and purchase a pair of gloves on-line for the occasion, you're going to enjoy knowing what jewelry to wear with them and what to do when shaking hands and eating.
Glove etiquette evolved through the centuries and decades, like all of etiquette, to fit the sensibilities of the current generation.
The tips below are the most modern. They come from the last decade of glove wearers, about the time that Mrs. Brady and Alice and the three Brady girls stopped wearing theirs to Sunday services.
Dear Maralee,
Absolutely love your blog! I have a question about wearing gloves. When wearing them to a reception, etc., when you're going through the receiving line, do you remove your gloves before going through the line, or do you keep them on while shaking hands? What about when eating? In general, what do I need to know about glove etiquette?
Glove Etiquette — Here Are Your Top Seven Tips for Becoming Glove Savvy:
1.) Gloves can remain on in both the receiving line (you're the host) and the reception line (you're the guest).
2.) You may wear your gloves when shaking hands, except when meeting the President, the First Lady, or a high-ranking church or government official. When you shake hands, make sure that you're standing. Here's the modern etiquette of When To Stand and Why.
3.) Remove your gloves before eating anything, either at or away from the table.
4.) At the table, lay your gloves on your lap, with your napkin laid over them.
5.) Your watch and rings are worn under your gloves. Bracelets can be worn over gloves, although many fashion experts say gloves look best by themselves.
6.) Gloves are not worn while dancing. (It's more intimate if you're touching your partner hand-to-hand, instead of glove-to-hand.)
7.) Today, gloves are rare fashion accessories only for special events; they're not part of our everyday wardrobes. You wouldn't wear them to work in a typical office. If you do, make sure to remove them before shaking hands with anyone.
Grace Note:

If you're wearing gardening gloves or any type of work glove, remove them before shaking hands. Remove winter gloves before shaking hands, but only if it's convenient and quick to do so.
Will Wearing Gloves Protect Us from the Coronavirus or Other Viruses and Germs?
Sadly, the answer is no. Even though the Queen wore them while shaking hands as part of an official ceremony in March of 2020 (the first time she had done so since the 1950s), they are NOT a deterrent for spreading or catching the coronavirus or any virus or germ.
You see, the gloves become a type of second skin for us. As soon as we touch our face, whatever is on the glove is transferred in the same way it would be if we touched our face with our bare hands. Gloves offer us or others no protection, and in a way, they can make things worse by giving us a false sense of safety.
Doctors and other medical workers wear gloves because they don't want to spread the germs on their skin to their patients, but coronavirus does not spread from the skin; it is transmitted through the air. So wearing gloves is not the solution to this virus outbreak.
Here are additional tips for interacting graciously with others while helping to keep yourself and those you love safe from the coronavirus or other strains of the flu and common cold.
A Skin Safety and Beauty Benefit of Wearing Gloves
Gloves keep our hands shielded from the sun while driving. Most of us wear lotion or foundation with an SPF on our face and neck, but our hands are left unprotected for the most part.
Wearing driving gloves will help prevent premature aging and small brown spots of the hands and wrists due to sun exposure. Plus, while wearing them, we get to bring out our inner Aubrey Hepburn!
Until next time, keep doing what you were born to do. Bless those around you by being authentically you…at your best!
Blessings,
Continue Reading
By: Maralee McKee
There's more to opening and holding the door for others than turning the knob or holding it for the next person. That's why when you know the five manners of opening every door, you unlock a lot.
"A lot of what" you ask?
The answer: goodwill, graciousness, and great possibilities!
There's just something nice about someone holding a door open for you, don't you think?
And have you ever held the door open for people who didn't say thank you? It's the worst!
That's because they weren't holding up their end of the unwritten social code we all know (and appreciate): hold the door open for the next person(s), and say thank you when someone does it for you.
The Lesson That Holding the Door Open Taught My Son About People
Several years ago, when Corbett, my youngest son, and I were going in to Barnes & Noble, Corbett ran ahead a few feet to open the door for several ladies who were talking to each other as they entered the store. Each one walked through and never smiled, made eye contact, or said anything to him.
"Mama, those ladies didn't say thank you or even notice me. I'm not going to hold the door open for anyone else — ever," he said, half in disappointment, half in indignation.
"Babe," I tried to encourage him, "you can't help what other people do, but you're in complete control over what you do. I don't know why they didn't say thank you, and I can tell you're a little hurt by it. They're proof that we set a good or bad example with everything we do. Why don't you keep setting good examples, and if enough people do the same thing, eventually, maybe, those ladies will catch on. Besides, other people in the past have said thank you, and smiled, and even said nice things to you! Think of how you would have deprived them and you of that good feeling if you hadn't held the door open."
"I guess," he said, still deflated, but trying to rebound.
His faith in social goodwill was bolstered on his way out of the store about an hour later. He held the door open for a man in his late twenties who looked at him, smiled, and said, "You're a fine guy. Thank you!"
"You're welcome!" Corbett beamed as he took my hand to walk across the parking lot.
"That guy was cool! Yeah Mom, I guess some people are really nice," he proclaimed, still beaming. It was a lesson learned that he still benefits from today!
Opening a door — it's such a simple thing, but it unlocks so much good. And I bet you'll be surprised at some of what you're about to discover. Let's look at the five manners of opening every door so we never misplace our key to this basic but significant social contract.
Opening and Holding the Door for Others – The Top 5 Manners

1. Opening the Door at Home
~ As you greet people at your door, allow each one plenty of space to enter. Having them squeeze into your home doesn't send a warm welcome.
~ Even though it's obvious you want them to come in, gift them with a verbal invitation: "Hello, Everly! Please come in!"
~ As a guest, don't cross someone's threshold until they verbally invite you. If they don't know to do this and you stand there for more than a second, say, "May I come in?" They'll catch on and say something like, "Sure! Come in! Come in!"
~ If someone drops by unannounced and it's not a good time to visit, it's fine to say so. If there's a reason that now isn't a good time, and you can share it, it's nice to do so. If the reason you don't want to invite someone in is because you simply don't want to see the person — well, leave that part out!
~ For someone you want to see, say something like, "Bev, what a surprise! It's nice to see you. I wish I could invite you in. I'm in the middle of a project that I promised myself I would finish today. I want to spend time with you. Do you have anytime on Thursday evening or next Monday morning?"
~ For someone you would rather not meet with at your home (or at all), be vague about a next meeting and suggest meeting, if at all, somewhere other than your house. "Chris, your visit is a surprise. I'm in the middle of a project I have to complete today. I can try and meet you sometime for coffee at Starbucks. If you'll call me in the next couple of weeks, we can set something up." Now, you might end up getting a call from Chris. Or Chris might (like so many people) never get around to calling.
When Someone Leaves Your Home:
~ People appreciate knowing that you want the relationship to continue and that you're looking forward to the next time you're together. Try to make plans now. If you can't set plans in stone at this point, at least draw them out in sand.
~ Weather permitting, walk guests out to to their car. It's going the second mile for them. At the car, your goodbye should be short since you already said goodbye inside: "Drive safely, Cole. It was a joy seeing you! Don't forget to give my love to your family." Step back from the car and wave as they drive away. Go back in the house once they've pulled safely out of your driveway and onto the street.
2. Opening the Door at Work
~ Chivalry isn't dead! It's just that, in the workplace, it's gender neutral. The first person at the door opens and holds it for the next person. Open the door by pulling it towards you and standing behind it to allow maximum room for people to pass.
~ In some corporate cultures, associates will walk ahead to open the door for a superior. In other corporate cultures (especially in church and ministry settings), social manners are used, and men will walk ahead to open the door for women. Know your corporate culture and follow it.
~ For those who have their hands full, always offer to open the door for them, no matter who it is.
~ Your clients and office visitors are guests. Open interior doors for them.
~ If you're in your office and one or more clients (or salespersons) are in the lobby, go out to personally greet them and walk with them to your office. Don't send an assistant or staff member to escort someone to your office. Doing it yourself shows you're the best leader — a servant leader, who doesn't need an ego boost by appearing too busy or important to personally greet someone who has come to see you.
When Someone Leaves Your Place of Work:
~ Follow all the steps mentioned above for When Someone Leaves Your Home. While you won't often walk office guests all the way to their car, you certainly could if you want. At the least, you'll want to walk them to the door or elevator. Again, just like when saying goodbye at home, make sure your goodbye at the car or door is brief, since you will have said your "official" goodbye in the office. "Goodbye, Layla, and thank you again for your time today! I'll see you on the fifth at our follow-up meeting!"
3. Opening Doors in Public
~ When out and about, there are lots of times you'll want to say to those ahead of you, "I'll be glad to get the door!" These would include times when they: have their hands full, are pushing a baby stroller, have two or more small children with them, are wearing a cast or brace indicating they have a broken arm, wrist, shoulder or such, are on crutches, or look weak or unsteady on their feet.
~ For people in wheelchairs, ask, "May I get the door?" and wait for their response before proceeding. I think it's fine to automatically offer assistance to people in wheelchairs, but they don't all agree, and since I'm not in one, I won't weigh in definitively. So ask first — it's kinder than assuming.
~ Ladies, it's not condescending when a gentleman opens the door for you. His mama taught him well, and he's doing what he was taught. The man opening the door doesn't think you're too dumb to figure out how to turn the knob, nor does he think you're too physically weak to push it open. It's a simple gesture of courtesy. It's rude to bemoan someone's innocent act of kindness. The correct reply is, "Thank you!" And yes, of course, you may offer to open the door for a gentleman. He, too, should not be anything but grateful for your small act of thoughtfulness.
~ When you get caught holding the door open because a large group of people start to enter and somehow you turn into the doorman, make eye contact with someone and say, "Here you go!" Do this as you let the door slip slowly from your fingers so it doesn't whack a person.
4. Opening Car Doors
~ Socially, men open car doors for women by pulling the door out and standing behind it. Keep your eyes averted for a moment if she's wearing a skirt or dress so she has a moment to get everything adjusted. If she's carrying anything, including a purse, it's nice to offer to hold it until she's settled in.
~ When entering a taxi, gentlemen traditionally open the door for the lady. Then she steps back and allows him to get in first. That way, he's the one who slides over to the other side of the car. It's a nice gesture when a lady is wearing a skirt or dress, because it's hard to gracefully slide over (Spanx alert!) while wearing either of those two items. The lady then closes the taxi cab door.
~ When you're driving someone in your car, you're the host. In the same way that you're the one to open the door to your home, you should be the one to open the car door for your "guest." Women are often not comfortable opening the car door for men, and men often aren't comfortable opening the car door for other men. If that's you, then don't feel that it's a must. If you're up for it, then as you're already opening the door, say, "You're my guest; allow me to open the door for you." In this way you explain your kindness. The person you open the door for should simply say, "Thank you!"
~ When you arrive at your destination, you don't need to open the door for the other person except for men opening car doors for women on social occasions.
~ In some corporate cultures, junior associates will open and close car doors for senior staff regardless of gender. Like always, know your corporate culture and follow it.
5. When Someone Opens a Door for You
~ Make eye contact with the person, smile, and say thank you in a sentence. Thank you's are nice, but they can come off as rote when not said in a sentence. Try something like, "Thank you for holding the door. That was very kind of you!" You've just given the person the gift of a heart-felt thank you, and your words are the type of encouragement that spurs people on to more kind deeds.
It opens wide the door to the social niceties that make our world a little nicer at that moment. When someone has shown you genuine kindness, you just can't help but think that anything good is possible. And you know what? It is when we follow the Gold Standard for living out the Golden Rule.
What Next?
Why not tell your friends and family about The Etiquette School of America, and share this post with people in your social media circles to let them know about our blog. Nothing will spread the word better!
Thank you so much for reading and being part of the family. Until next time, keep sharing with the world the gift you were created to give … you at your best!
All my best,
Continue Reading
By: Maralee McKee, The Etiquette School of America You've probably heard the much quoted joke about the couple that's been married for decades. The wife asks her husband, "Why don't you ever tell me you love me?" The husband dryly answers, "I told you on our wedding day. If anything changes, I'll let you know." It's a classic case of a couple with differing expectations of the need for and the how-to of ways to show their love for one another. In the joke, the example is so obvious that no one can miss it. However, in millions of important close relationships of every type (marriages, dating, best friends, parent and child, adult child and parent, adult siblings…), the same thing happens in ways that aren't obvious. In fact, to notice them you have to be looking for them. And looking for ways to love other people that speak to their heart is exactly whatContinue Reading
Getting our children to say thank you and actually mean it isn't easy, but it's more than possible! Here are the five most important tipsContinue Reading
Saying thanks around our Thanksgiving table is the core of Thanksgiving Day. The holiday is a special 24 hours set aside for us not onlyContinue Reading
Holidays, Dining, & Entertaining
By: Maralee McKee, The Etiquette School of America People seem to have either one of two thoughts about Valentine's Day. Some see it as the most romantic, glorious day of affection, gifts, and expressions of love of the year. Others view it as a day they wish they could sleep through so they didn't have to look at even one gushing, bouquet-carrying, heart-shaped-chocolate-eating, drunk-on-love person. I've been on both sides of the Valentine's Day love fest, and on both sides feelings are deep and emotions are high. There's a problem with the way we celebrate Valentine's Day. It should never hurt, because it should never be an either-or day. Valentine's Day should be a day when no one feels left out. That's because everyone is loved by someone, and that someone (or lots of someones) should express it. The day would be sweeter if there were less stress about gifts, dinners, and flowers. It wouldContinue Reading
By: Maralee McKee, The Etiquette School of America
You've probably heard the much quoted joke about the couple that's been married for decades. The wife asks her husband, "Why don't you ever tell me you love me?" The husband dryly answers, "I told you on our wedding day. If anything changes, I'll let you know."
It's a classic case of a couple with differing expectations of the need for and the how-to of ways to show their love for one another. In the joke, the example is so obvious that no one can miss it. However, in millions of important close relationships of every type (marriages, dating, best friends, parent and child, adult child and parent, adult siblings…), the same thing happens in ways that aren't obvious.
In fact, to notice them you have to be looking for them.
And looking for ways to love other people that speak to their heart is exactly what we want to do so that we can be a person who loves others generously and authentically.
Here are five ways to live out your love for those who are closest in a way that will resonate with them. At the same time, it will help you hone your ability to love graciously.
Love is about giving, but in this case, what you give comes back to you in new ways, having been shaped by the person you originally gave it to. Each act of love becomes a one-of-a-kind, beautiful work of art.
Important Grace Note: This post is about showing your love every day. It's not about celebrating special days like birthdays, anniversaries, Valentine's Day, and such. For those days, the two of you need to have a discussion and decide your expectations from one another about how each of you wants to celebrate those days. They can be low key or high voltage. There's no right or wrong answer. You might think the other person's way of wanting to celebrate is silly, but if it's important to them, and you love them unselfishly, you'll make it a point to make it important to you, too. When it comes to Valentine's Day, anniversaries, and such, if one person cares about celebrating in a certain way and the other one doesn't really care whether it's celebrated, then the "I don't care" should give way to the "I do care" person since it's something that's important to that person.
5 Simple, Savvy, Sincere Ways to Show Your Love
1. Give your love in the way the other person receives and best understands it. Dr. Gary Chapman wrote his famous book The Five Love Languages (a great resource for every home), in which he shares that each of us has one of five ways that we best receive love:
~ Words of Affirmation
~ Acts of Service
~ Receiving Gifts
~ Quality Time
~ Physical Touch
Sure, we enjoy all of these things, but we each have a number one way from the list that makes our heart signal to our brain, "I'm understand. I'm loved."
You might think you can guess the Love Language of you, your spouse, your child, your best friend, or anyone you care deeply for just by reading the list above, but even after several years of marriage, I was wrong about my husband's. And I'm in about the 99th percentile when it comes to people and perception.
Kent's Love Language is Words of Affirmation. I thought it was Receiving Gifts because he loves antiques and beautiful things. As it turns out, that's something he enjoys. Collecting on a small scale is a pastime. But it's not how he feels loved. I would spend weeks searching for a gift for him. He'd open it, politely say thank you, and that would be it. I would think to myself ,"That ungrateful —" … well, what I thought wasn't kind, so I probably shouldn't say it here or anywhere. 🙂
It wasn't his fault. He liked buying those small things for himself. What he wanted — no, what he needed — from me was Words of Affirmation. Because that's not my love language, Words of Affirmation never occurred to me.
On his end, since I bought him gifts, he thought my Love Language was Receiving Gifts. Being polite, I would gush over them, making him naturally think he was getting it right. But my Love Language is Quality Time. I don't need him out buying me gifts. I really love it when he's with me at home and we're cozy on the sofa talking, or when I'm with him when he goes shopping or to the post office. It doesn't matter where he is; I just want to be with him.
Knowing the Love Language of those closest to you is too important to simply guess. So here's the free test on Dr. Chapman's site. I went and got it for you! (Those of you whose Love Language is Acts of Service will really appreciate that!) All you need to do is click on this link: The 5 Love Languages Quiz to Discover Your Love Language.
Take the online quiz for yourself first, and then ask others to take it and share their answers with you. When you ask them to take the quiz, let them know that you love them and want to show it in the way that will mean the most to them.
(There's The 5 Love Languages Book, and there are versions of it to find out your child's love language, and even that of your coworkers to help teams operate better as a cohesive unit. Who doesn't want to work where they feel loved?!)
It's a cornerstone issue because until you can speak the other person's Love Language, your relationship could be as confusing as when new languages were dispersed at the Tower of Babel (Genesis 11: 1-9).

(Here's a short, well produced, and enjoyable video from Dr. Chapman that shows the Five Love Languages working, and not working, for a couple during an important weekend.)
2. Spend time making memories. Unless the person's Love Language is Receiving Gifts, then your time is best spent planning something that will make a memory for the two of you. In this case it doesn't need to be a whirlwind trip to an exotic location.
A walk in the park, a trip to a local museum or attraction, or anything the two of you will enjoy will be perfect. Make it something where the two of you can talk and where the entertainment is active instead of passive. A movie by itself wouldn't be a good choice because that's passive entertainment. Memories are made when activity occurs.
It might be something funny that happens while you're climbing to the trail head, or even something not so funny at the time, like getting lost on the trail for an hour. In the years to come, that will be the memory — the story you remind each other about — and laugh every time you do.
Almost ten years ago, my best friend and I flew from our homes in Orlando to experience The Mall of America. In the parking lot of the mall, there's an IKEA. A large IKEA. A massive labyrinth of an IKEA. At the time, Orlando didn't have one, so neither of us ever had been to one. Ten minutes into the store, and I realized that they didn't have anything that suited my Southern Living Magazine decorating style. I was ready to find the cafeteria, eat some Swedish meatballs, and leave.
Not Jocelyn — she had found her shopping Nirvana. IKEA spoke her language. Every aisle held wonders. Every accessory. Every kitchen gadget. Every … everything made her happy. SIX hours later (I'm not kidding), we left the store. Then we had to go and ship her MANY purchases back home because there was no way we were going to be able to pack them all for the airplane ride home in two days. My feet hurt. My head hurt. And we had not even gone into the mall yet.
At the time, frustrating. Now, funny and precious.
Make memories with those you love. It's the gift no one else can give them. They're truly one of a kind and priceless.
3. Write a letter, or record a video, and title it: If I Weren't Here, This is What I Would Want You to Know. In it, tell the person everything you love and admire about him (or her). Tell him about how he's made your life better. Share your favorite memories of him. Share your hopes for his future. Share insight and wisdom you have that you want to pass along to him.
If you're making one for your child(ren), share what you want them to know on their 10th birthday (double digits!), 16th birthday, their high school graduation day, their 21st birthday, college graduation; speak to their future spouse, send your wishes for their wedding day, share your joy when they'll find out they're expecting their first child, give your advice for when their first child is born. Speak to your future grandchild(ren). Share what you wish you had known earlier in life. Share what your hope is for them when they are in their 20s, 30s, and at the age you are on the day you write the letter or record the video.
Give it to someone else to pass along to them after you're gone. If you're making it for an adult(s), give it to them now. Why make them wait until you're gone to know how much they really mean to you? Today is a great day for them to know! And that's not to mention that they'll always have it, so it still will be a reminder of you after you're gone. (You can also make one for a child, tween, or teen that's for now.)
No matter whom it is for, make it long and rambling, because if you go before them, they will cherish it. Every. Single. Word. And, no matter how long it is, it won't be long enough.
4. Have a dream that seems too big to reach, and enjoy the journey of planning for it, even if you never make it. There's a wonderful intimacy (non-sexual) in having a shared dream with someone and planning for it. It's a way of breathing excitement, hope, and a future into your relationship.
My son Corbett and I want to go to New Zealand. He chose it because that's where a lot (most/all?) of The Hobbit and Lord of the Rings movies were filmed. Marc and I enjoy watching British TV. We want to tour England and visit the cities and villages where our favorite shows are filmed. Kent and I have a dream home in mind. We have the building plans for it under our bed. We've planned every inch of that house! I don't think we'll ever build it. It's big, and unless our children grow up and give us lots of grandchildren, it will be too large for Kent and me once the boys have flown from our nest. But these are our dreams, and we'll never stop planning them. And one day, if everything aligns just so, some of our dreams will become reality.
When you share a dream with someone, you snuggle in a hope-filled, delightful place with that person. It's a dwelling place of love.
5. Pray for them every day. If these ways to show love were listed in order, this would be number one. But I decided to save it for the grand finale of the list. Priscilla Shirer, in her book Fervent: A Woman's Battle Plan for Serious, Specific, and Strategic Prayer (the book other than the Bible that has had the greatest impact on my spiritual life), quotes an acronym for PRAYER:
P: Prayer
R: Releases
A: All
Y: Your
E: Eternal
R: Resources
When you pray for others, you help create miracles for them. Things in their life that have gotten turned upside down get turned right-side up. Bad endings become great beginnings. Problems become testimonies.
Does it happen overnight? Not usually.
Does it happen eventually? Always. In God's timing.
"Pray in the Spirit at all times and on every occasion. Stay alert and be persistent in your prayers…" Ephesians 6:18 (NLT)
Every prayer is an act of love. Perform it daily. It strengthens people. It heals them. It gives them hope. It changes their circumstances. It puts them on the right path or keeps them on it if they're already there. It's how we thank God for putting the people we love in our life.
Prayer is in a word: Everything. Without it we cannot love as we were meant to love.
5 Ways or 5 Million Ways to Show Your Love
Love — there are obviously more than five ways to show it. If we took a Twitter poll, and everyone on Twitter magically participated, we'd have more than 5 million answers. Some, actually a lot, of the answers wouldn't be of much help. That's because people would tell us how they like to receive love, not how those they're trying to express their love to best understand and receive it.
The five simple, savvy, sincere ways to show your love we've talked about here will work every time. That's because they all have to do with an other-focused way of giving the best gift we can give to those who love us: a portion of ourselves spoken in their language.
Until next time, do what only you can do: give the world the gift of you…at your authentic best!
XOXO,

Continue Reading